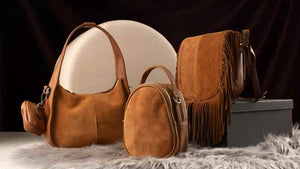 David Rossi, creator of genuine modern designs in women's bags, keeps manufacturing its range of colorful and innovative products in Istanbul. The product range boasts great diversity, including straw mat, braided, genuine leather bags, as well as others for beach, night dresses and sports.
Forever innovative, dynamic and trendy, David Rossi designs are never tired of creating timeless styles.
---
0 products
Sorry, there are no products in this collection.